While working as part of the nexus24 team, I was asked to create UI design for the company website. The core message of our 'mobile first' website is 'Making Good Stuff Great'. The navigation is simple and clean without messy drop downs. The nitty-gritty is contained in our case studies found on sub pages for those who want to know more about our detailed design process.
Whilst researching the trends for design agencies, I noticed an emphasis of "show, don't tell" when it comes to content. As such I decided each page should have a striking image which stretches the width of the page, before scrolling down into the content.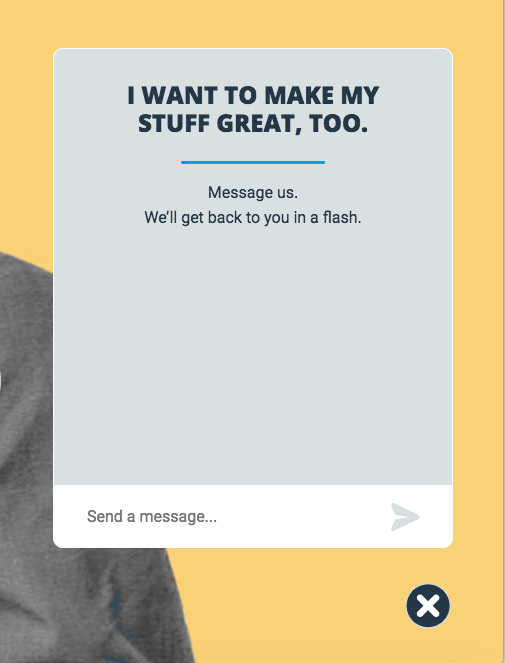 When looking at functionality I wanted to promote ease of contact. As such each page has a sticky contact box which means any potential client can message instantly without having to navigate to a contact page.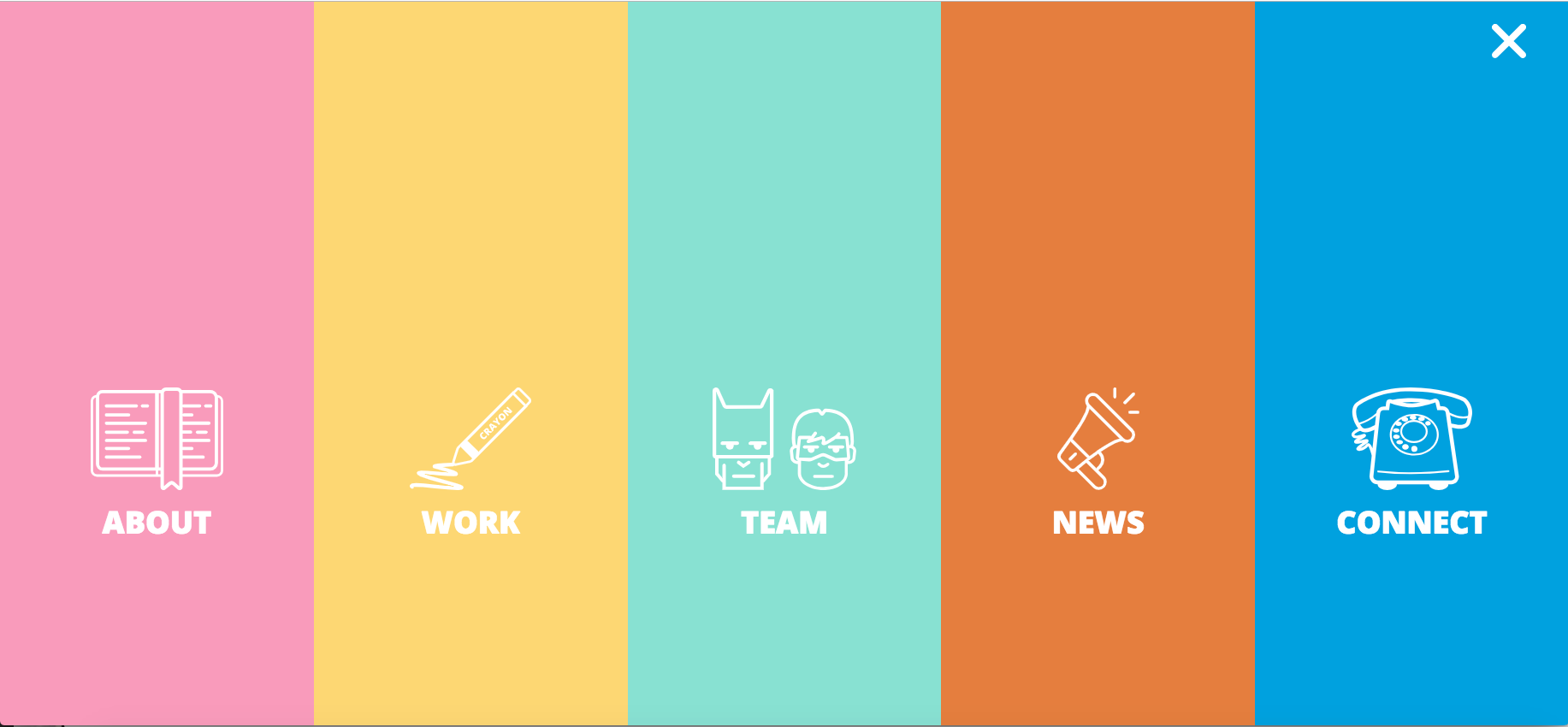 When looking at the navigation of the old site, I cut down the navigation to key points with the brands bright playful colour scheme and icons that reflect the quirky nature of the agency.
More in-depth information was then condensed and either combined or placed on a sub page which could be navigation from within a top level navigation page.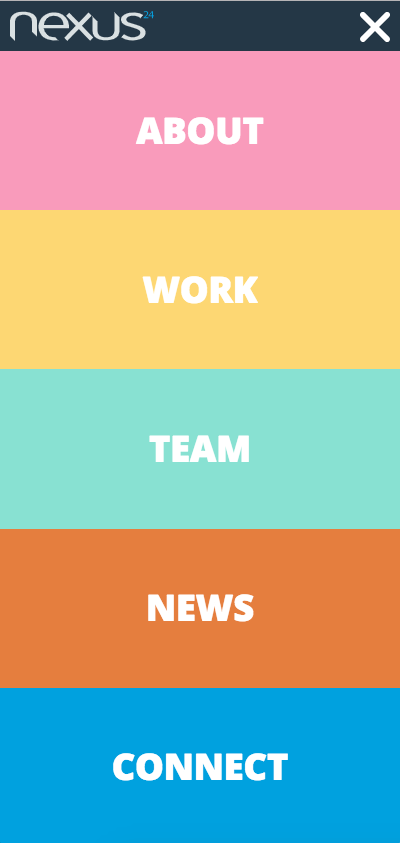 It was important that the website was 'mobile first'. This meant aesthetic items like the icons are dropped from the navigation when the site is viewed on a mobile for ease of use.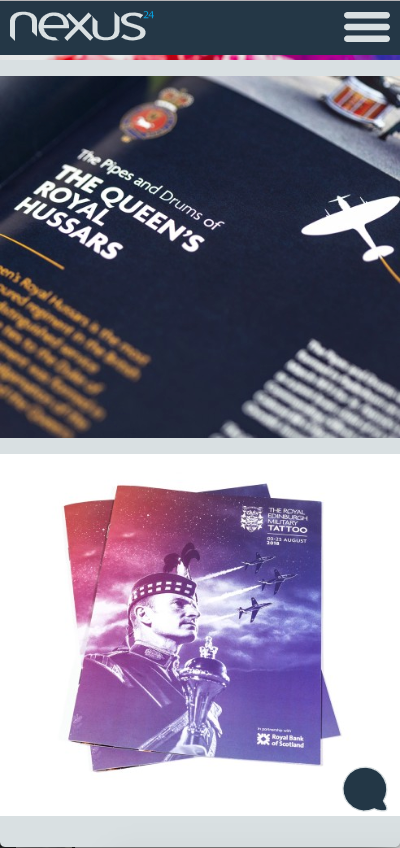 Another important consideration when designing the new site is how work would be presented. 
The case study page on the old site was not showing off the work as well as it could due to very small images when viewed on a mobile and an over abundance of text.
The new site design aims to change that by using fully responsive gallery pages and grid images which show off the nexus24's work in the best light.